A 1998 letter to Rorion and Royce Gracie raving about Ryan Deichert's instruction at the Gracie Academy

Dear Mr. Rorion and Royce Gracie,
I am writing to make you aware of my total satisfaction with the Gracie Jiu-Jitsu Academy and staff, and to thank you for the unique opportunity to study under your direction there. I am one of your newest "white-belts" and have made leaps and bounds in my martial abilities in just eleven hours of education.
From the first your moment that I entered your doors, I have been treated with respect and dignity by your entire staff, and this treatment continues to the present. Due to the generosity of Mr. Royce Gracie, I have had the privilege to have eight private classes with Ryan Deichert for the price of eight "classes". I believe that this opportunity has allowed me to better understand and grasp the basics of Gracie Jiu-Jitsu, and for this I would like to thank you.
I would like to take a moment of your time and let you know that you have made a great impression upon me in your selection and training of your jui-jitsu instructors. On the last six Wednesday nights, I have had one-hour private lessons with Ryan Deichert, and his performance is the catalyst for my writing you this letter. His professionalism and expertise bear witness to the effectiveness your instructors program. Not only has Ryan shown me his firm grasp of the principles of Gracie Jiu-Jitsu, he has exhibited the communication and tutorial skills necessary to excel far beyond my expectations. In addition, I would also like to commend you on your selection and training of Mark Baumeister. I have had the pleasure of directly studying under Mr. Baumeister, as well, in his Saturday "beginners" class. Mark is another fine ambassador for Gracie Jiu Jitsu and encourages all of us in his class to excel at, and to truly understand all that he teaches.
Again, I would like to thank you for the opportunity to study at your academy. Your instructors serve you well, and work hard for the satisfaction of your clients. I have always made it a point to write a letter to a firm, not only when the service is particularly bad, but also when the service is particularly outstanding. I have the pleasure to write you to make you aware that the service that I have received at the Gracie Jiu-Jitsu Academy has surpassed all my expectations.
Thank You,
Paul LaPorte
Expert Testimonial #1

Tampa Jiu-Jitsu is the best!!!
Ryan Deichert is one of the best Gracie Brazilian Jiu–Jitsu Instructors in the United States, and Tampa is very lucky to have him teaching and running a school.
Now, Ryan is one of our best friends and I am supposed to say nice things, but he really is one of the best students that has come out of the Gracie Academy (Royce and Rorian Gracie) in California and in Hawaii (Relson Gracie).
I am honored to have him and his students represent our family and Team Balance in Tampa, Florda.
I would highly recommend this school if you are looking for Gracie Jiu-Jitsu in Tampa. Ryan trained with the Gracies and teaching the original self defense system that was created by the late Grand Master Helio Gracie.
Ricardo Migliarese, 2nd degree Relson Gracie Black Belt
Phil Migliarese, 5th degree Relson Gracie Black Belt

-Owners of Balance Studios in Philadelphia
Expert Testimonial #2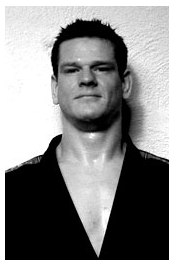 Ryan Deichert taught my very first intro class in Brazilian Jiu Jitsu in May 1996.
Brazilian Jiu Jitsu was still relatively new to the U.S., but Ryan was already able to effectively convey the power and technical character of Jiu Jitsu. His focus, intensity, and above all, his love for Jiu Jitsu and open style of teaching made me feel like Jiu Jitsu is a must learn, and that this guy in particular is awsome!
It's 2011, fifteen years later, and I'm still practicing Jiu Jitsu with the same awe that was first inspired by Ryan.
Thanks man!!
Thank you so much!!

-Noah Spear
Brazilian Jiu-Jitsu Black Belt
World Champion
Student Rave Review #1

Tampa Jiu Jitsu has an unique environment. It's full of the nicest guys in the world, learning Gracie Jiu-Jitsu. This is entirely a reflection of Ryan and his team. I have the utmost confidence that I am receiving the best training available in the Tampa Bay area. There is no where else with instructors as able and willing to explain the minute details that make Jiu Jitsu the most effective martial art.
-Cori Hanley
Student Rave Review #2
I've trained Jiu Jitsu for over 4 years now. I've been training under Ryan Diechert for over two years. I can tell you one thing…. It's by far the best instruction, the care and concern he has for his students well being and learning is worth millions. Being 45 years of age I've got several injuries I tend to baby, Ryan has taken the time to work with me through these injuries by helping me develop other ways to apply jiu jitsu that will not cause me further injury. That alone is speaks volumes of the type of school he runs. He has zero tolerance for foul language, rough behavior, and provides an enjoyable learning experience. I know this may sound like a sales pitch to join Tampa Jiu Jitsu, but you'll have to come in and see for yourself. If your looking for quality traditional Gracie Jiu Jitsu training in a safe comfortable no favoritism environment them come on in. Thanks Ryan Diechert for allowing me to achieve my best, as a four stripe blue belt I can assure you that hard work pays off especially under Ryan and The entire Team Balance Family. Thank You!
-J.A. Canals
Read some of our Rave Reviews on Google
Share this with your friends